It's no secret by now that I'm terrible with directions…
While searching for the Natural Bridge State Park, I came across a few little gems, and I can't get enough!
If you have no idea what I'm talking about, be sure to check out my Natural Bridge State Park blog.
Anyways, in return for not being able to locate the state park initially, I've decided to include some of the nearby places I encountered along the way:
explore the path less traveled.
First, on the list, we have:
#1 NATURAL BRIDGE STATION:
Where:
Rockbridge County, Virginia, United States 24578
Coordinates:
Latitude 37.6210° N, Longitude 79.5059° W
My first stop consists of crossing through a flooded tunnel and, shortly after, approaching the Natural Bridge Station.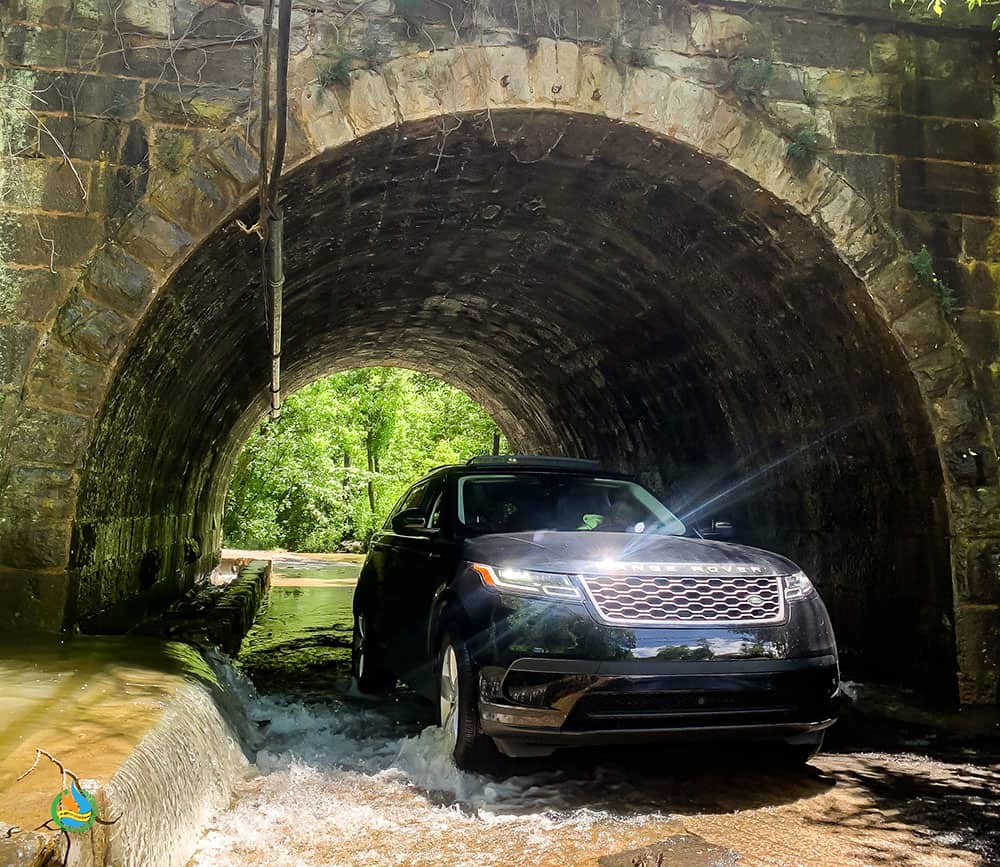 As I made my way into the station, I passed an old, bada$$ jeep; if you know me – I'm all about the #jeeplife and will u-turn around to check one out.
I continued along the road until noticing a bridge in the distance.
This station has some unique beauties; particularly, a historic railroad bridged over the James River, which happened to catch my eye.
As I approached this railroad, I was blessed to see a glimpse of a train passing over the river at a high elevation of 764′; it was breathtaking.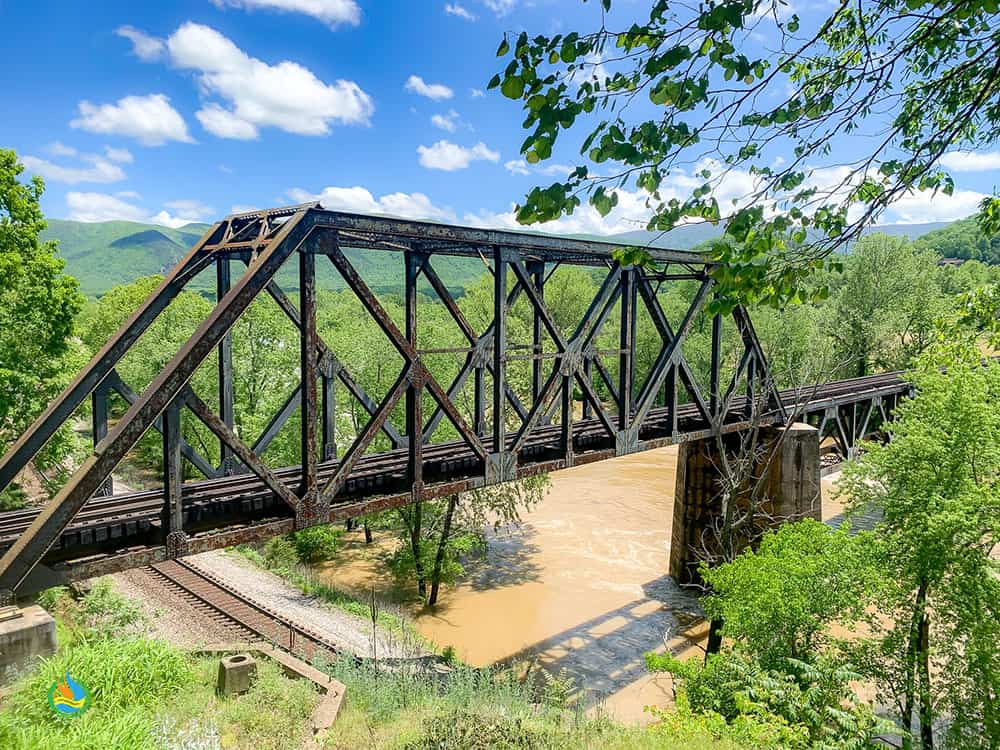 The further I explored this station, the more gems I came across.
The Natural Bridge Railroad actually connects to an adorable little train station across the street. I found both upper and lower levels that seemed either staged or abandoned.
It's honestly still a mystery as to what this unexplained little town might be.
The station's upper level is located right around the bend from the lower level, where there are convenience shops, staged props, and a gas pump that also didn't appear to be operating at the time.
The propped mannequin (I've named ICE-ICE-Baby) is the most significant indicator of why I believe this station is not operating, not to mention I was the only person in the entire town.
Someone conveniently placed "ICE-ICE-Baby" inside an "ICE" booth in the station's upper-level area, which is such a cute idea!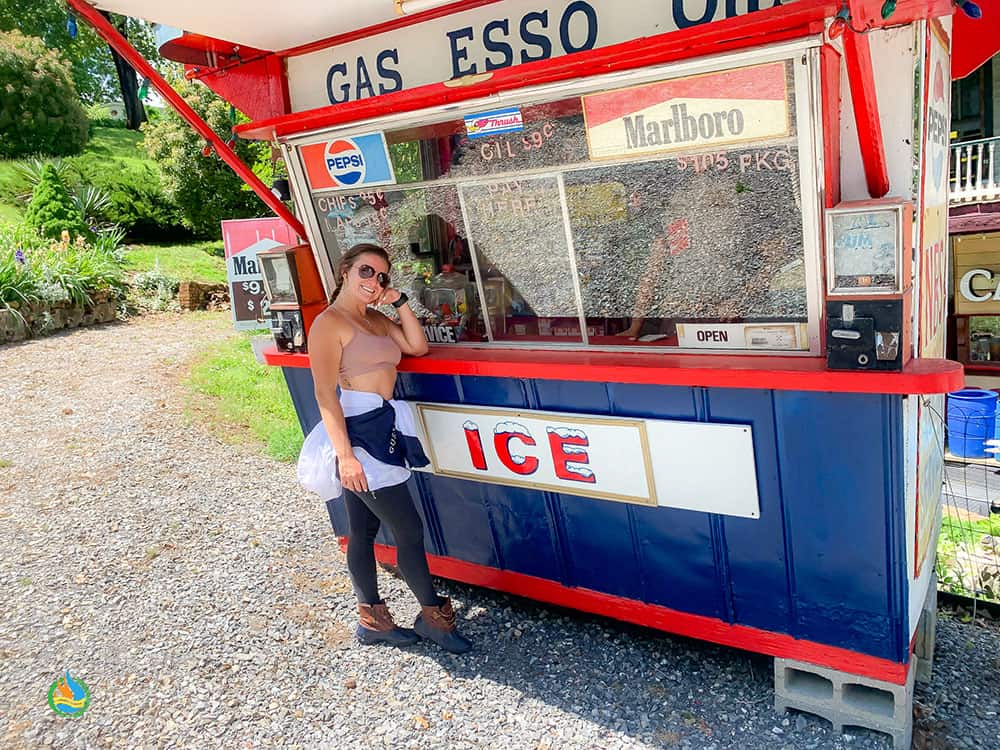 I later learned that the Natural Bridge Station's got its name is due to its proximity to the Natural Bridge, which was no shock; I mean, duh, that makes total sense.
I also learned that a train depot previously ran along the Norfolk & Western rail line at some point in time.
This little town is such a sweet surprise that I don't regret stumbling upon it along my journey. I think the Natural Bridge Station was honestly one of the more unique areas I came across my entire trip – it is the little things.
If you're up for a trek, check out Devil's Marbleyard Via Belfast Trail; this hiking trail is close by, and it's the perfect area to explore!
Next on the list, we have…
This campground is located 5 miles from the Natural Bridge State Park.
(Blue Ridge mountains nearby – explore the area)
Okay, so I'm going to be straight up and hit you with the facts real quick – I did nothing here except hop out of the car, ONLY to take a picture with Yogi Bear… I have no personal experience from this campground.
I still wish I did because I definitely would've stayed here had I have known about it before arriving (Remember, I was still on the hunt to find the Natural Bridge)!
If you're interested in staying in the area, I have attached a link below to this campground.
This park looks like an excellent place for families, with lots to do, including themed weekends and river trips!
For updates, hours of operation, prices and fees, rules and regulations, availability, cabin rentals, tent/RV sites, nearby attractions, and more, visit Yogi Bear's, Jellystone Park.
#3 Foot of the Mountain Cafe (FOTM):
Where: 126 Arcadia Rd, Buchanan, VA 24066
(Located 11 minutes from the Natural Bridge State Park)
"Good Food. Good View. Good People."
Alright, so I know there's food and restaurants at/around the Natural Bridge State Park, but somehow, I came across this true country gem, and I've been hooked on it ever since.
Located less than 15 minutes from the Natural Bridge State Park, you'll find yourself in the perfect combination of skyline mountain views and some good ol' southern food and hospitality.
Here comes my honesty again; when I arrived, I had no idea I was at the FOTM Cafe´…
I don't know what it is about me and directions, but I can't ever seem to find my way around, even when I'm where I'm supposed to be – don't hire me as your tour guide.
Anyways, after staring at my map, confused for twenty minutes, I made it.
FOTM Cafe´ offers indoor and outdoor seating; however, I chose to eat outside because of 1) THE VIEWS and 2) THE VIEWS!!!
It was also a gorgeous day, and I couldn't pass up the opportunity to sit under the shady patio.
The host walked me to my table, where I noticed a sign on the door with a menu of different flavored jello shots; talk about marketing!
Not to mention the variety of cocktails offered that are to-die-for. I don't know what town I moseyed into, but this place is LIT.
I mean, honestly, what restaurant has casual jello shots on deck?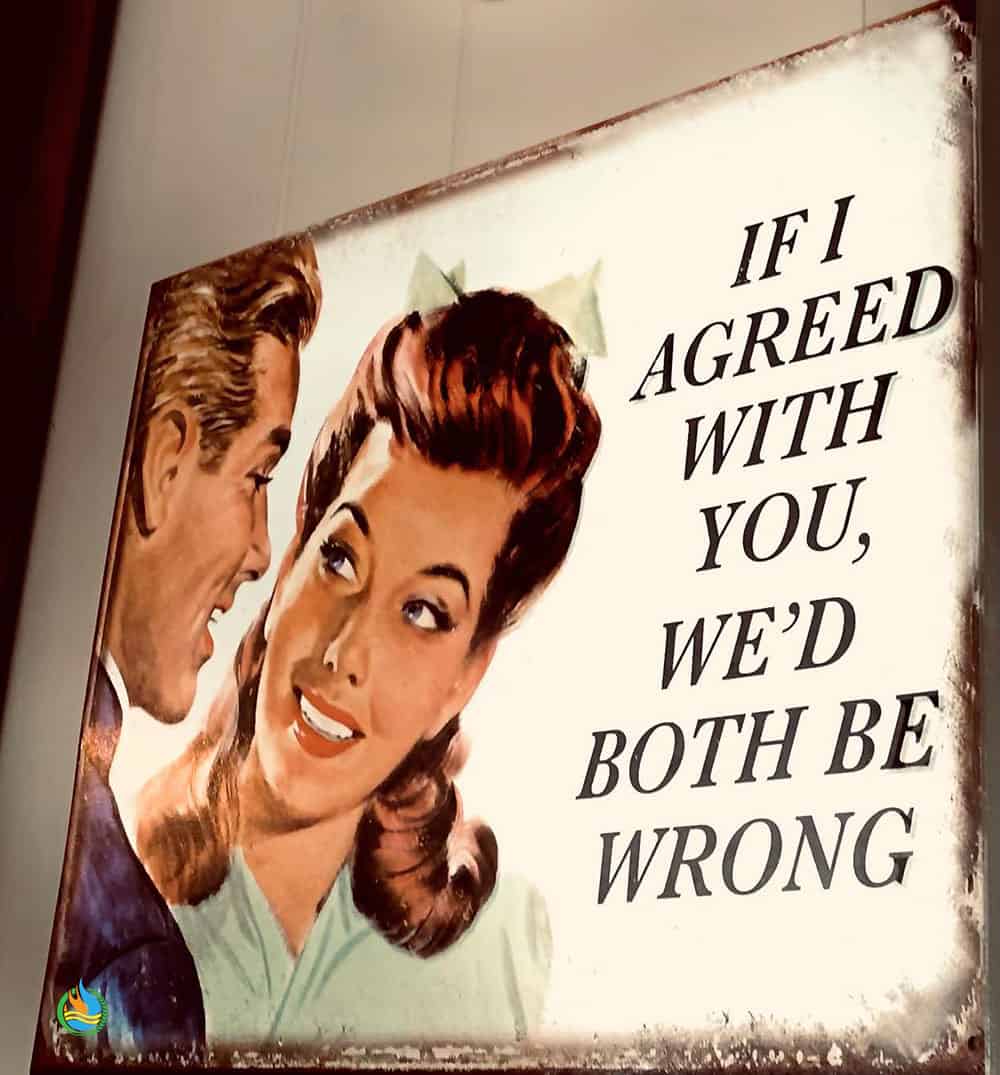 Aside from the drinks, let's talk about the food!
I mean, my gosh, if I thought it couldn't get any better, it did!
JUMBO freaking BYO burgers; I'm talking larger than your mouth can open. Again, I couldn't pass up the opportunity (basically of a lifetime).
The restaurant offers the option to customize and put whatever you can think of on top of a burger.
I honestly don't know what I ordered; all I know is that there were giant fried mozzarella strips on the burger, and I wasn't complaining about it; my mouth is still watering from this meal.
If you want to feel at home, away from home, this is the place.
I'll say it time and time again; the people complete this place.
Nothing but fun and friendly; the owners, Brian and Nina, use their pride and joy to make the atmosphere feel like home.
I highly recommend checking out their story; it's incredible how things come together to create happiness for everyone around.
I hope you can enjoy these unique places as much as I did along your journey through Virginia!