Wading through piles of camping gear, deciding what things are a necessity and what is weighing down your pack can be daunting. If you're backpacking long distances, all that excess weight can add up. That's why I've created this list of the top 10 things you need on every camping trip. Hopefully, this list will help save you weight, time, and money. Let's get started!
Navigation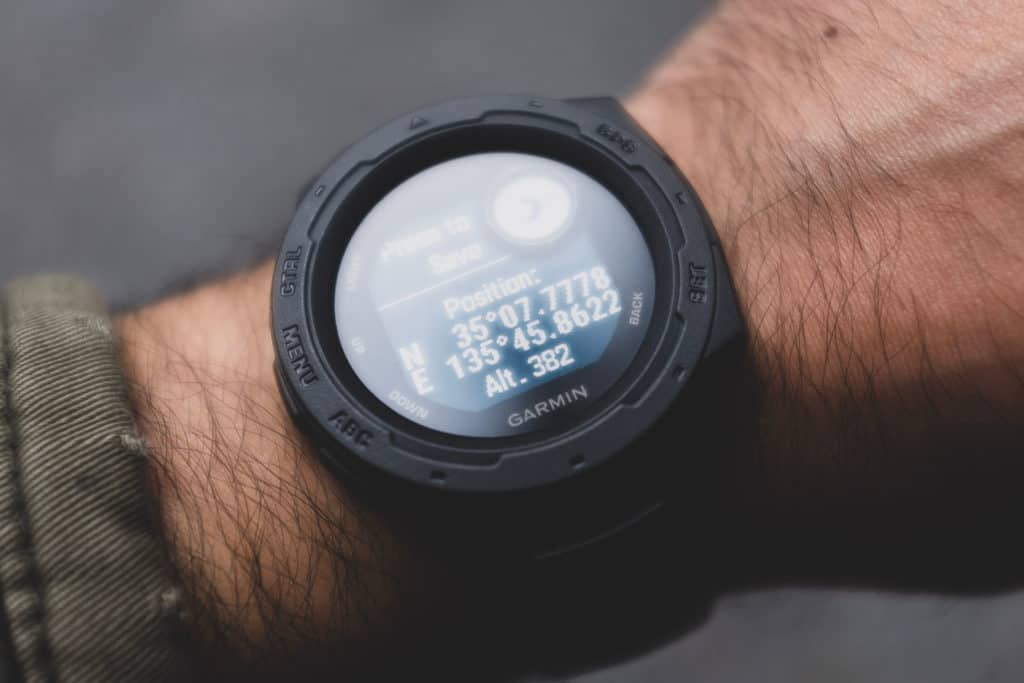 If being in remote areas is what your trip calls for, don't go without a map, compass, or GPS. Unfamiliarity with the region can cause hikers to become disoriented. Getting lost or stranded in an unfamiliar place, especially with a limited water supply, is no joke. You will need a map of the area and a compass at the bare minimum. It is always safe to carry a printed version of a map(s) for various parks state by state. A charged GPS device is also a plus to have; however, another great option is the G Shock Rangeman GPR B1000 solar GPS watch. This watch has everything listed above, including a barometer and altimeter. Besides being practically indestructible, this watch is also solar-powered. There is no need to bring a charging pack or extra batteries for your GPS. Being able to navigate your way out of a bad situation in the backcountry could mean life or death, so having the tools to help you mountain that challenge is paramount.
Proper Clothing/Insulation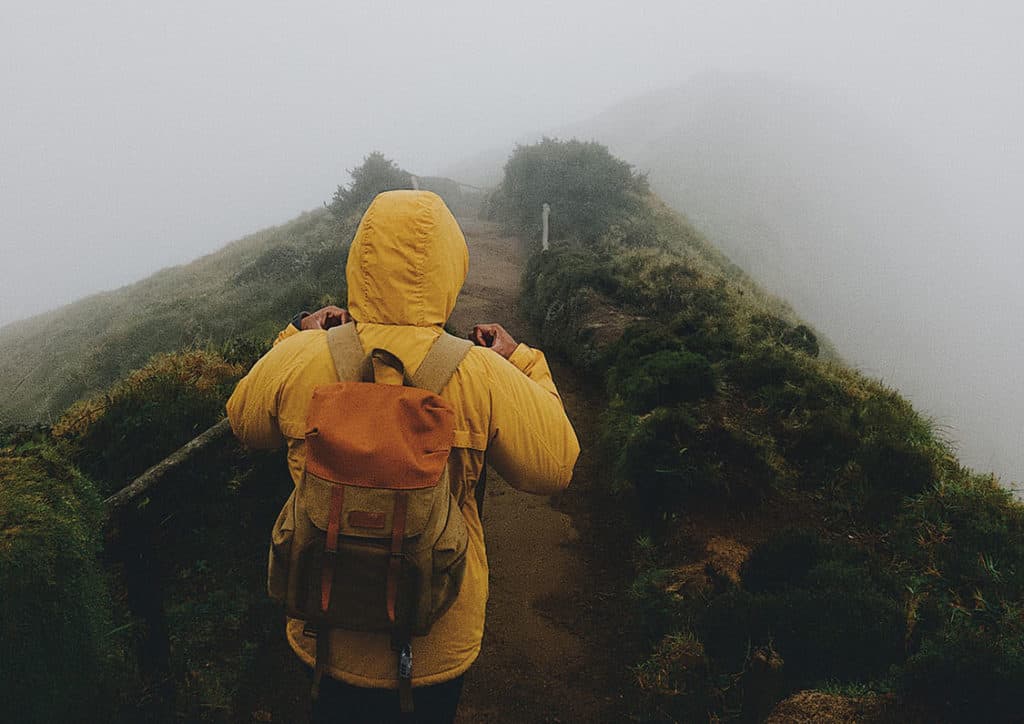 Proper clothing is essential while camping. When outdoors, the attire you have is already limited, so you're going to want to bring the correct items and keep them dry. If not, dangerous situations like hypothermia can arise. A simple waterproof bag can accommodate your clothing, keeping it out of wet conditions. I use a version of the Zunammy waterproof bags, which come in various sizes. When packing, you want to avoid large bulky items; bring things like a lightweight waterproof rain jacket, extra socks, insulated underwear, and a shirt, which are all great options for warmth. An extra pair of gloves and an insulated hat can also be beneficial. Bring enough to keep you warm and dry if unforeseeable weather conditions arise, but avoid excess bulk and weight.
Illumination
If you need to locate an item in your tent or use the bathroom during the night, a portable battery or solar-powered light is a great option. Many campers believe headlamps are the best options because of their hands-free functionality and great packability. I also take a small inflatable solar lantern when I go into the backcountry; It's small, compact, and charges in the sun throughout the day. I've listed a few of the best camping headlamps below and why.
Petzl Actik Core Headlamp: This headlamp is the best overall; it is very bright with 450 lumens, long battery life, and consistent performance across burn time. It is also very light, coming in at sub 3oz. This headlamp is the best I've used to date, and the brightness and battery life are exceptional!
Nitecore NU25: This ultra-lightweight headlamp is for the camper with 'weight' in mind who hikes long distances. This headlamp with the optional shoestring style headband comes in at just 1.17oz total. Still being fairly bright with a lumen output of 360, this is also a reliable option.
Petzl Tikkina Headlamp: Coming in with 250 lumens and being very simple to use, this headlamp is an excellent option for any beginner or the occasional hiker who wants a quality light to get the job done while being as minimal as possible. This headlamp also weighs 3oz.
Heading out to the backcountry with a quality headlamp is a great way to help you navigate the wilderness or do simple tasks after dark.
First Aid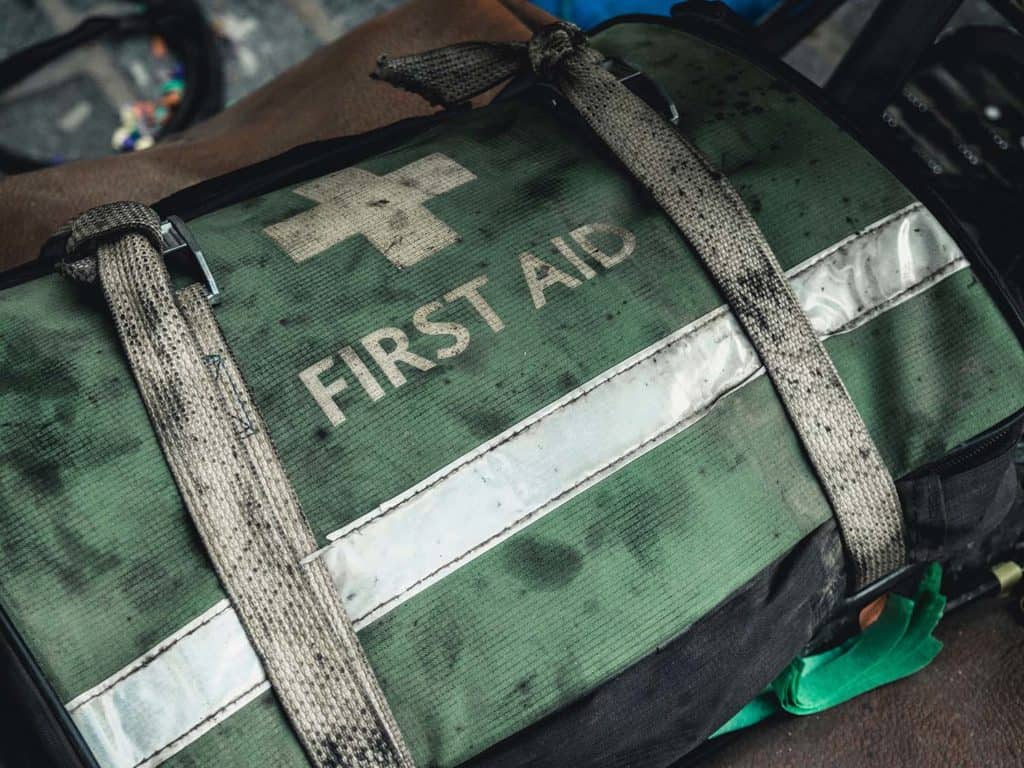 A life-threatening injury while camping may be a stretch, but even hiking several miles can result in blisters that require bandaging. If left untreated, cuts, scrapes, and blisters could become infected, so having bandages and antiseptic on hand is a must. Your first aid kit should include treatments for blisters, adhesive bandages of various sizes, adhesive tape, several gauze pads, disinfecting ointment, over-the-counter pain medication, and gloves. My favorite kit is the Myfak Solo first aid kit. It has everything you would need for your trip in a tiny, lightweight, and compact design. Another great option is the Adventure Medical Ultralight/Watertight .7 medical kit. This kit comes in at a lower price point but with many quality products and a tremendous waterproof bagging system.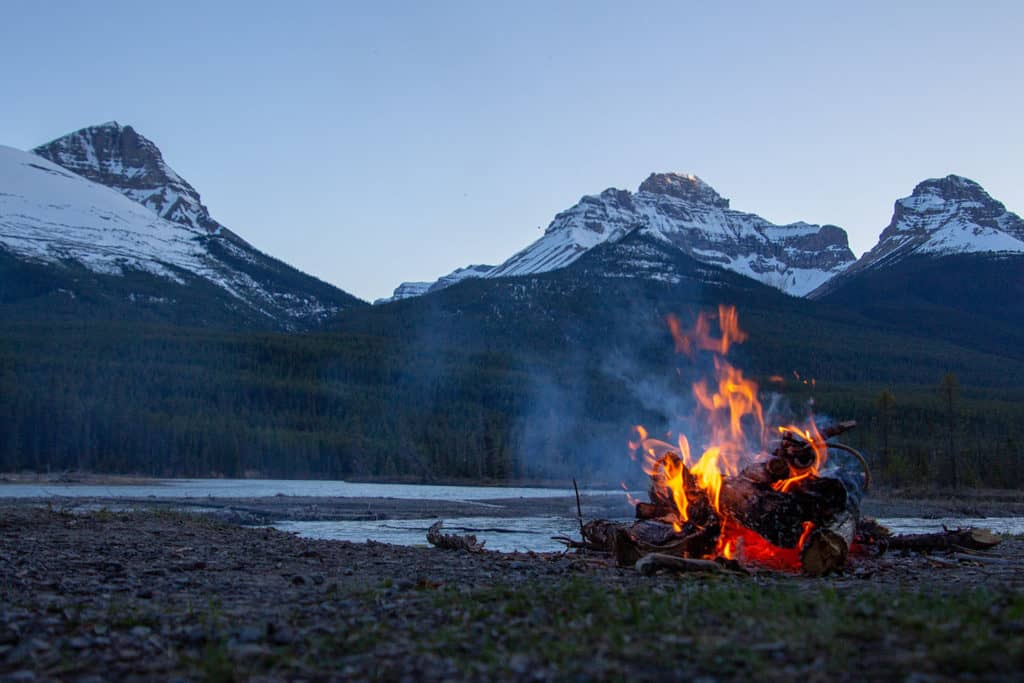 Having materials to start a fire in the backcountry is necessary, so you'll want the tools to get one started quickly. Many people opt to use a butane lighter; however, matches are also suitable as long as they are waterproof or stored in a waterproof container. UCO makes a great Stormproof Match Kit that I always have handy in my backpack. A magnesium fire starter is also an excellent option to ignite a fire. Taking a little kindling with you in a waterproof bag could also prove to be a lifesaver in case damp or wet conditions arise. This kindling could include dry bark or strips of a newspaper; even dryer lint makes excellent tinder.
If you're interested in How To Built A Perfect Campfire, be sure to check out the beginner's guide I have created with detailed descriptions on exactly what type of wood to use, what fire structure to build, how to light your fire, and how to keep the fire burning for all night warmth!
Shelter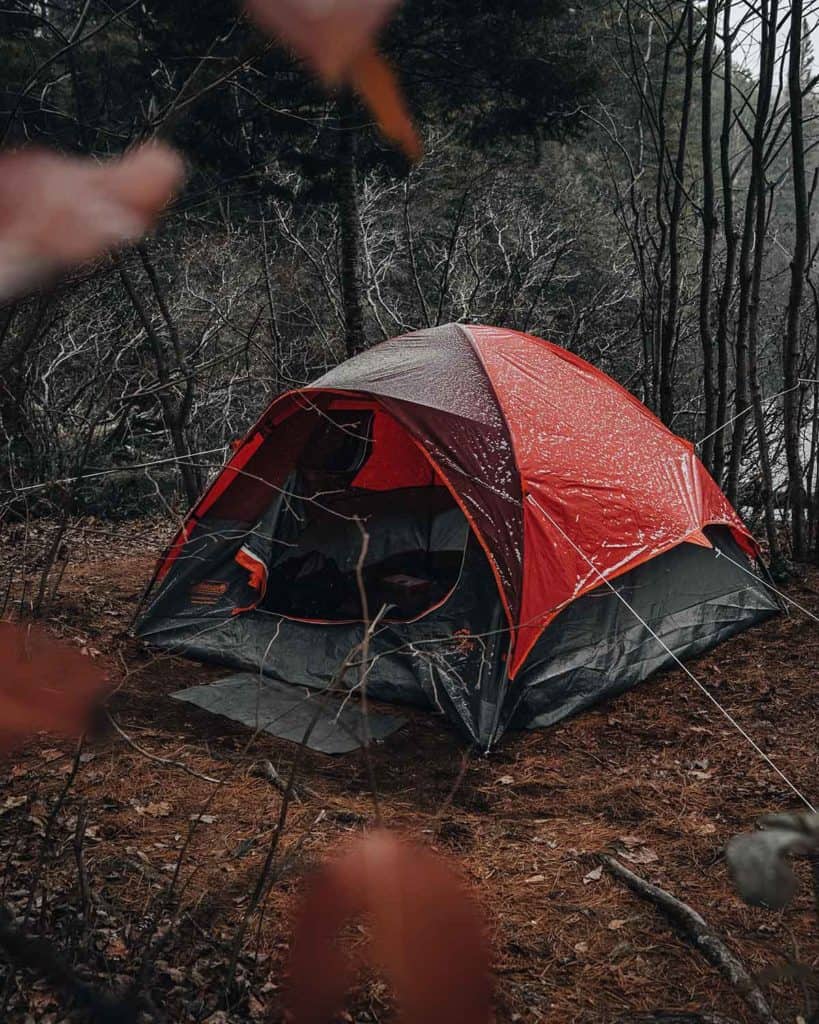 Having a quality shelter is a must; weather conditions could change quickly, leaving you unshielded and unprotected from the storm ahead. It could just leave you drenched and frustrated or, worse, put your life in danger with the risk of hypothermia. Tents come in all shapes and sizes, so it's best to search for your specific needs (for the weather, size, price, etc.) and pick one that best suits you. A tent that I'm considering trying myself is the Lil' Bug Out Shelter made by Seek Outside. This tent is lightweight, versatile, and has many different configurations for every season. It comes down to personal preference as to what type of tent you need.
I enjoy hammock camping more than anything. Sleeping in a hammock allows me to rest off of the ground, so there is less worry of creepy crawlies, and the comfort is incomparable. I use the DoubleNest Eno hammock. This hammock is incredibly spacious, even in a large sleeping bag, and gives a quality night's sleep. Make sure to grab the straps to go along with your hammock, as the company sells them separately! Eno also has tons of rain tarps, bug nets, and a variety of things to trick out your hammock, making it feel like a luxury sleeping experience even in some of the backcountry's wildest places.
Nutrition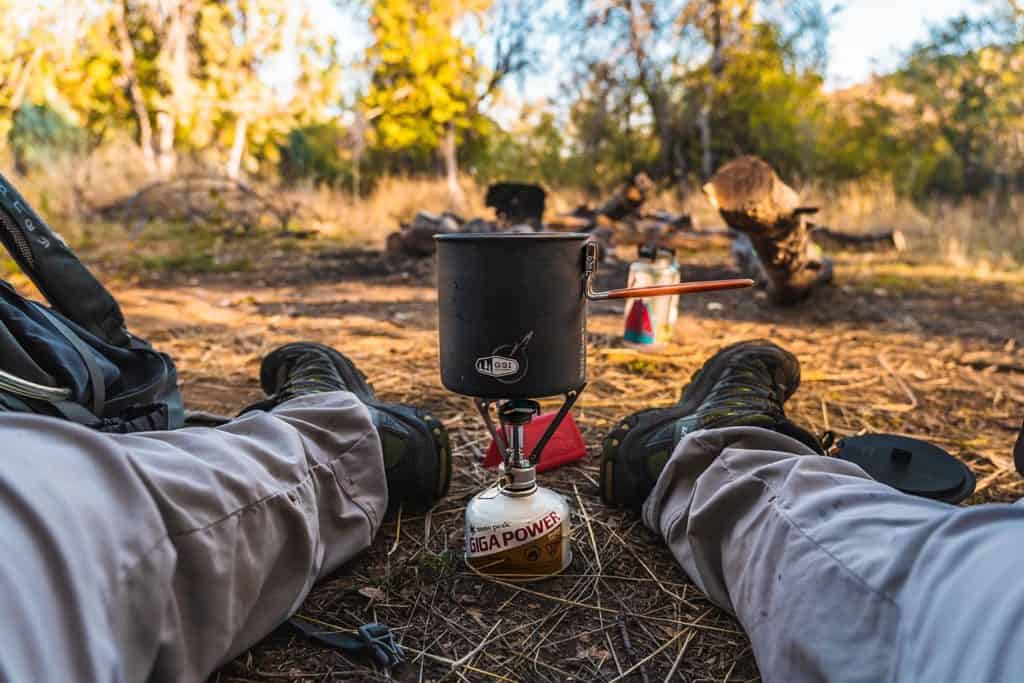 When it comes to what you eat in the backcountry, that's up to you, but you'll want to make sure you bring enough for each day of your stay and then some extra. Anything can happen; a bad storm could come through the area, or you could sustain an injury changing your intended course and requiring you to be in the wilderness for longer. It's always wise to have extra food just in case of emergency. Food that requires no cooking is preferable, such as granola bars or nuts, or in my case, grass-fed beef jerky.
I always choose holistic options to fuel my body when out in the wild. The New Primal uses natural ingredients and has the best flavors, so I usually grab various snacks to take on the trail! Another excellent choice is Good-To-Go dehydrated camping meals. These meals are packed full of nutrition and are quick and easy to prepare! A jet boil is also vital to have for convenient cooking! I take the flash version on all my outdoor adventures, and it never disappoints. Whether you're catching and eating your food or bringing pre-packaged meals, make sure you have enough if something unexpected happens to arise.
Hydration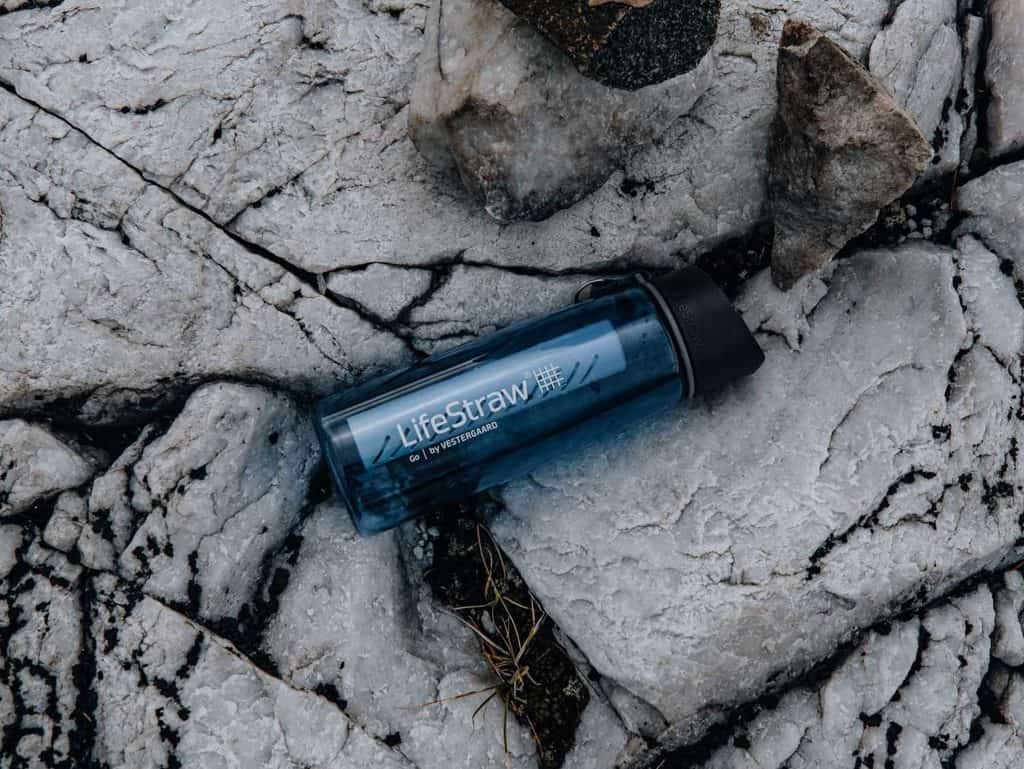 Having a reliable source for drinking water in your pack is an absolute must. The human body can survive for only three days without water, and that's in the best of conditions, which we all know are not guaranteed in the wilderness. I have a Lifestraw that I take with me on every trip I go on, just in case. It's small enough to fit just about anywhere (it even has a string to hang around your neck), and it just gives peace of mind knowing I'll have something to decontaminate water enough to drink if need be. I also carry a GRAYL and Sawyer water bottle which filters the water from creeks or streams throughout my journey. These are both excellent choices – The GRAYL bottle filters water automatically as you press the filter into the bottle, while the Sawyer filters the water as you drink it through the straw! Whatever you decide to use, please make sure you can sustain it for however long your trip may be. The last thing you want to do is go without water.
Hatchet/Knife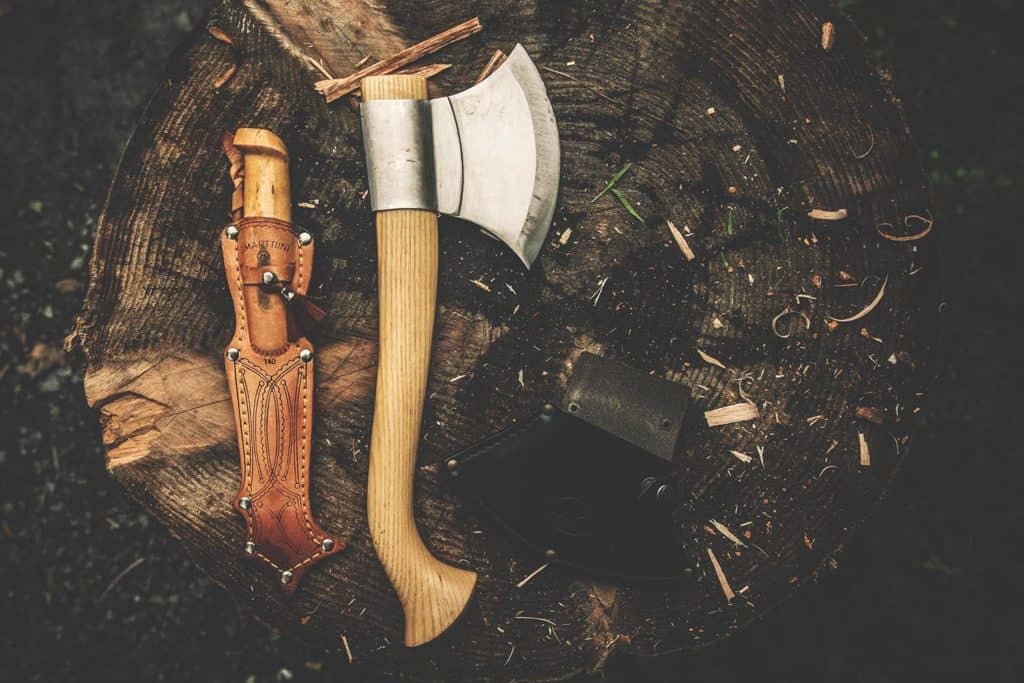 A knife and hatchet are irreplaceable tools in the outdoors, and if you forget them at home, you will miss them. These two tools will come in handy every time you take a camping trip. A knife and hatchet are also recommended for gear repair, food preparation, first aid, emergency, and more, making them essential for every outing. For example, Swiss Army knives have lots of extra features that make them more helpful outdoors. Multitools are also a great option if you want something very dynamic with many uses. Gerber has lots of different multitools choices with additional features. A knife is one of those better items because, without a knife, simple tasks can turn into major headaches.
Sun Protection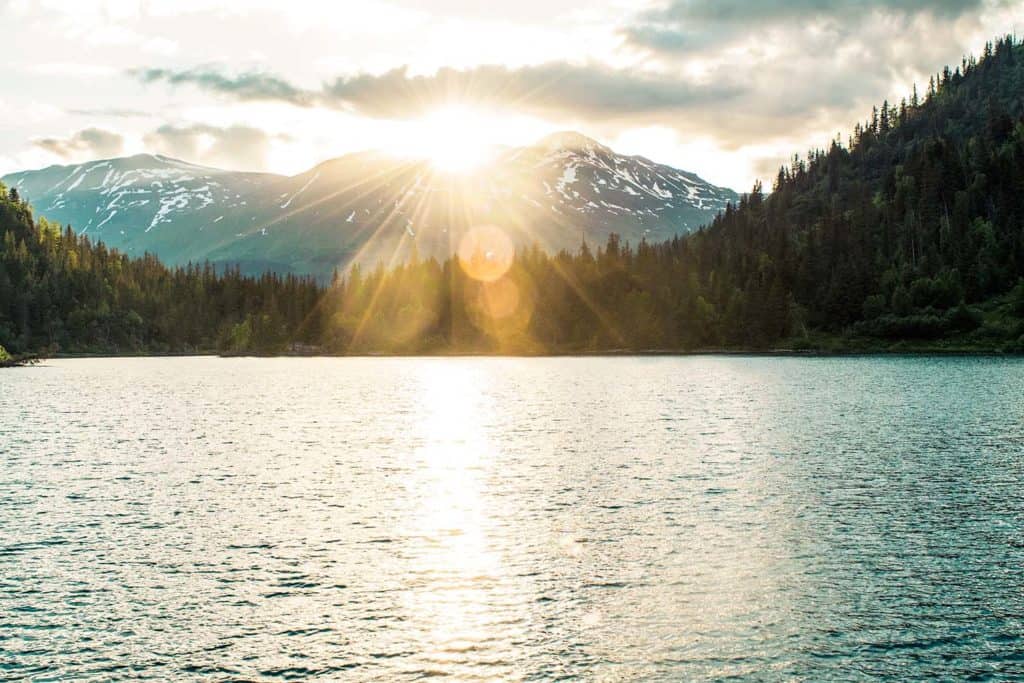 It's essential to pack and wear sunglasses and sunscreen. Not doing so can result in sunburn and snow blindness. Prolonged exposure can cause potentially premature skin aging and skin cancer.
Sunglasses: Quality sunglasses are indispensable in the outdoors to protect your eyes from potentially damaging UV rays. Prolonged travel on snow or ice will require extra-dark glacier glasses. UVB rays, the rays that can burn your skin, have been linked to cataract development in humans.
Sunscreen: Long hours outdoors can expose you to ultraviolet(UV) rays, the cause of sunburn, skin aging, and skin cancer. Sunscreen can dramatically reduce your UV ray exposure by up to 99%. One necessity for me is facial sunscreen; my favorite brand that I use religiously is Cocokind's Daily SPF Lotion. This sunscreen is extremely hydrating and has 32 SPF making it an excellent option for regular use. The company also uses holistic ingredients, leaving your face feeling fresh and clean!
Simple precautions can help conserve your health and body, allowing you to enjoy the great outdoors for longer. I hope this guide helps you narrow down what to throw in your pack, or if you're new to camping and the outdoors, it helps save you money by letting you know what a necessity for survival is.