The leaf peeping party in the U.S. hasn't wrapped up yet; if you still want to take that Autumn road trip and experience the roads with orange and gold canopies, do it! New England leaves are usually done by the end of October, but parts of the Appalachian Mountains, the Great Smoky Mountains, the Rockies, and the Sierra Nevadas have blazing orange and red color through November. Here's a guide to make sure you get to see Mother Nature's best Fall shows before winter, destinations you should consider adding to your list, and a few places to stay along the way. 
All Around the Rockies, Colorado
Fraser is underrated in the Fall because it's more countryside than mountains, but it's a super cozy town surrounded by the mountains. From here, you can see Byers Peak, the Continental Divide, and you can see for miles and miles. The views during sunset and sunrise are incredible.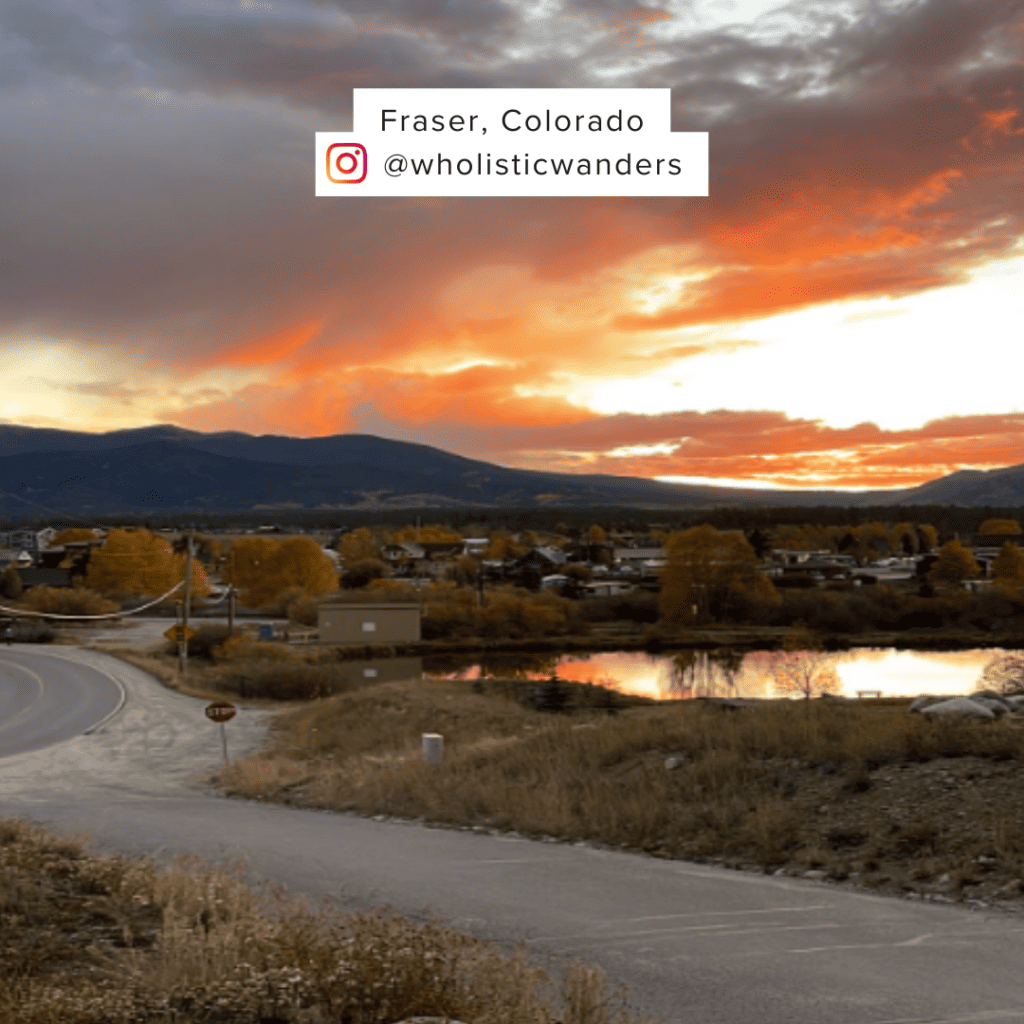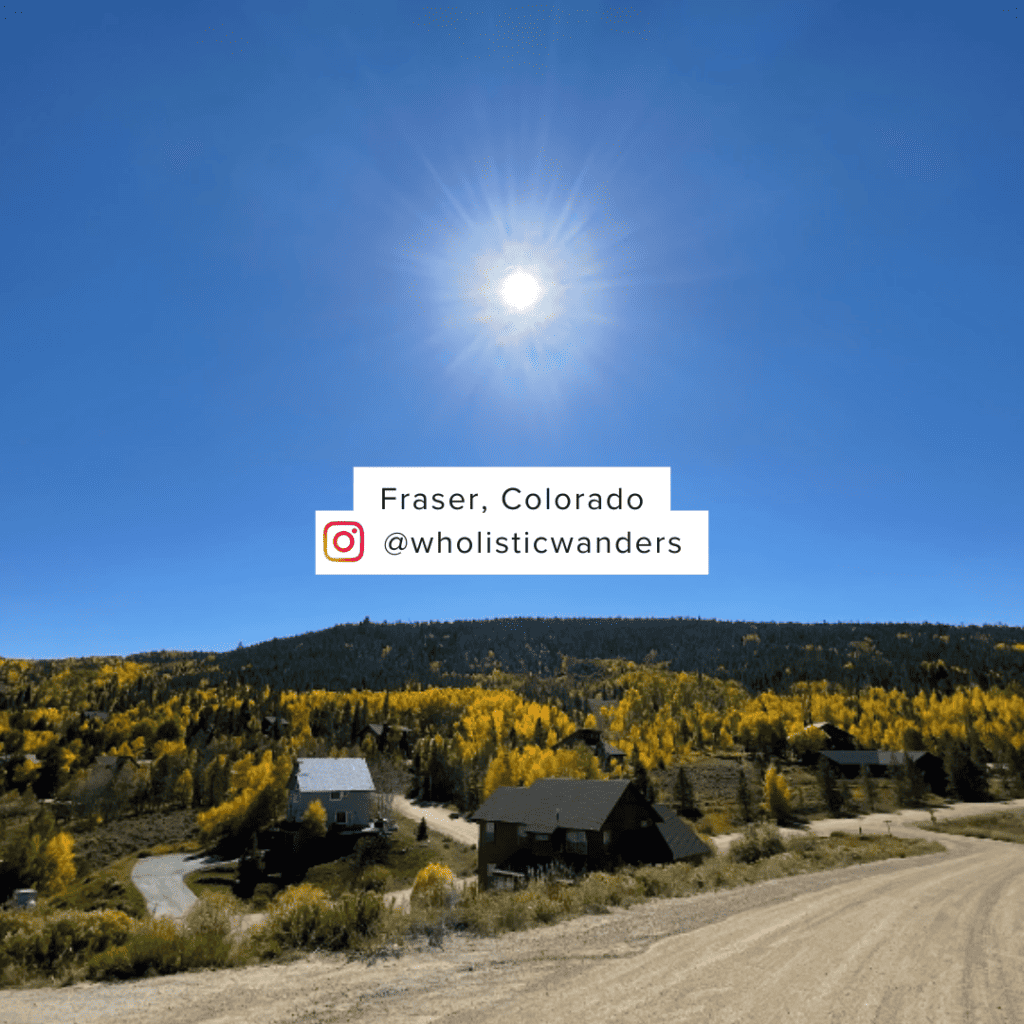 If you'd like to see professional photos of this area, hop over to Rob Greebon's photos site, his photography skills are incredible!
Winter Park, Colorado
Winter Park is a hot spot no matter the time of year; if you love the outdoors and being in nature, you'll love Winter Park!
Summer / Early Fall: There are tons of trails in the area for hiking, biking, off-roading. Corona Pass is a MUST SEE, but get there before it closes for winter. If you're going to hike, check out HikingProject.com for trail info. Winter Park Resort has some awesome runs that you can bike or hike down. Not into hiking every day? No problem, buy a ticket to ride the gondola up to the top of the mountain for music, happy hour, and incredible views. 
Winter Park Coffee Shops: I love The Perk and MoonFrog.
Winter Park Killer Brunch: Wake n' Bacon
Winter Park Wine Bar with Sharable Plates: Adventures Decanted
I usually stay in my van or with friends nearby, but if I were meeting up with a big group, I'd love to stay in one of the custom homes in Lakota Reserve. The location is great, there's plenty of parking, and the homes are usually stacked with amenities.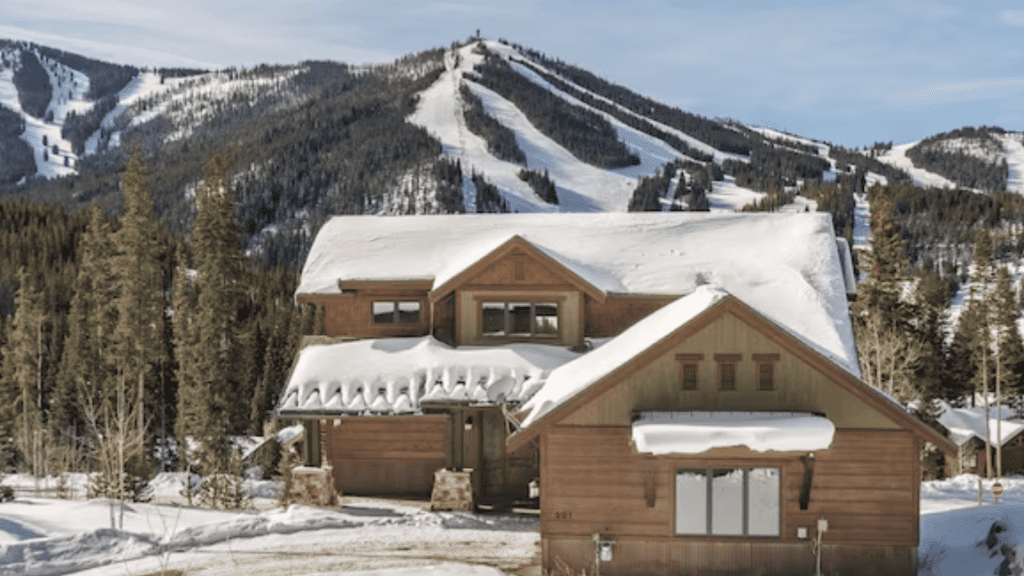 Grand Junction, Colorado
Highway 70 near Grand Junction is undoubtedly one of the most stunning drives in the area. I have driven along this route during all four seasons since I got my van, and I always make it a point to stop for a picnic at the James M. Robb Colorado River State Park. It's a picturesque spot that is easy to access, and there's a gas station right across the street where you can fill up your tank.
Utah
Utah is a special place with lots of different kinds of trees that turn different colors at different times. One of my favorite spots in the Fall is around Marysvale, and if you love the Rocky Mountains, you'll love the Tushar Mountains in Utah! Utah's landscapes are magical. From the clear rivers, to the desert rocks, the scenery is all around breathtaking.
Not to mention how rad the national parks are… this year, I've had the opportunity to explore Zion, Bryce Canyon, the Arches, and Canyon Lands!
If you're meeting up with a group or just need a break from road tripping, check out some of the vacation rentals in and around Bryce Canyon City. I usually stay in my van but next time I'm in the area with a big group, I'm definitely going to check this place out!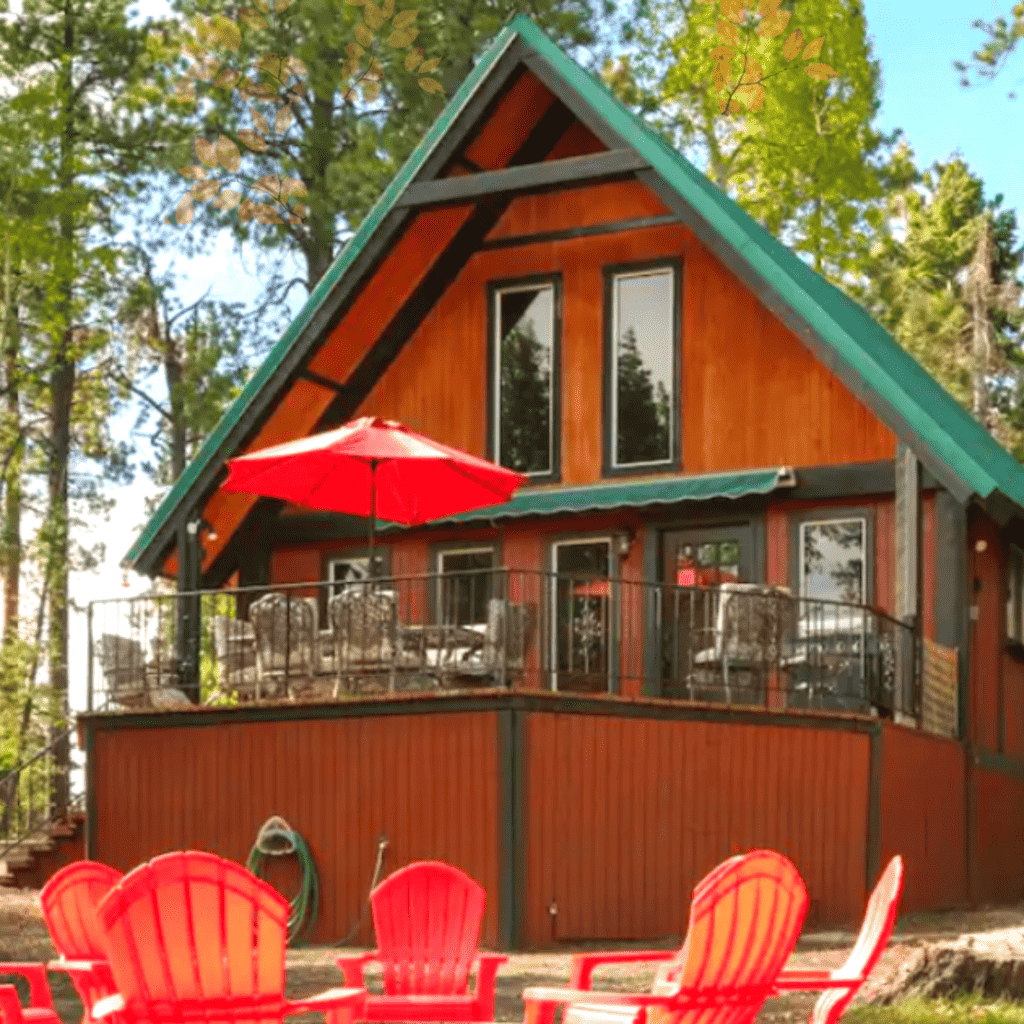 The Blue Ridge Parkway 
The Blue Ridge Parkway is over 400 miles long, so it's wise to have a plan before you hop on 'America's Favorite Drive'. Here's a rundown of my faves: 
Linville Gorge Wilderness Area, North Carolina
One of my go-to spots to hike and camp in North Carolina is the Linville Gorge – I like staying on Old NC HWY 105 because there are incredible campsite views and some pretty awesome hiking trails along the route. My favorite course takes you down to the Gorge called Conley Cove Trail. If you're not car camping, there are pack-in sites you can trek down to along the Gorge and set up camp down by the river.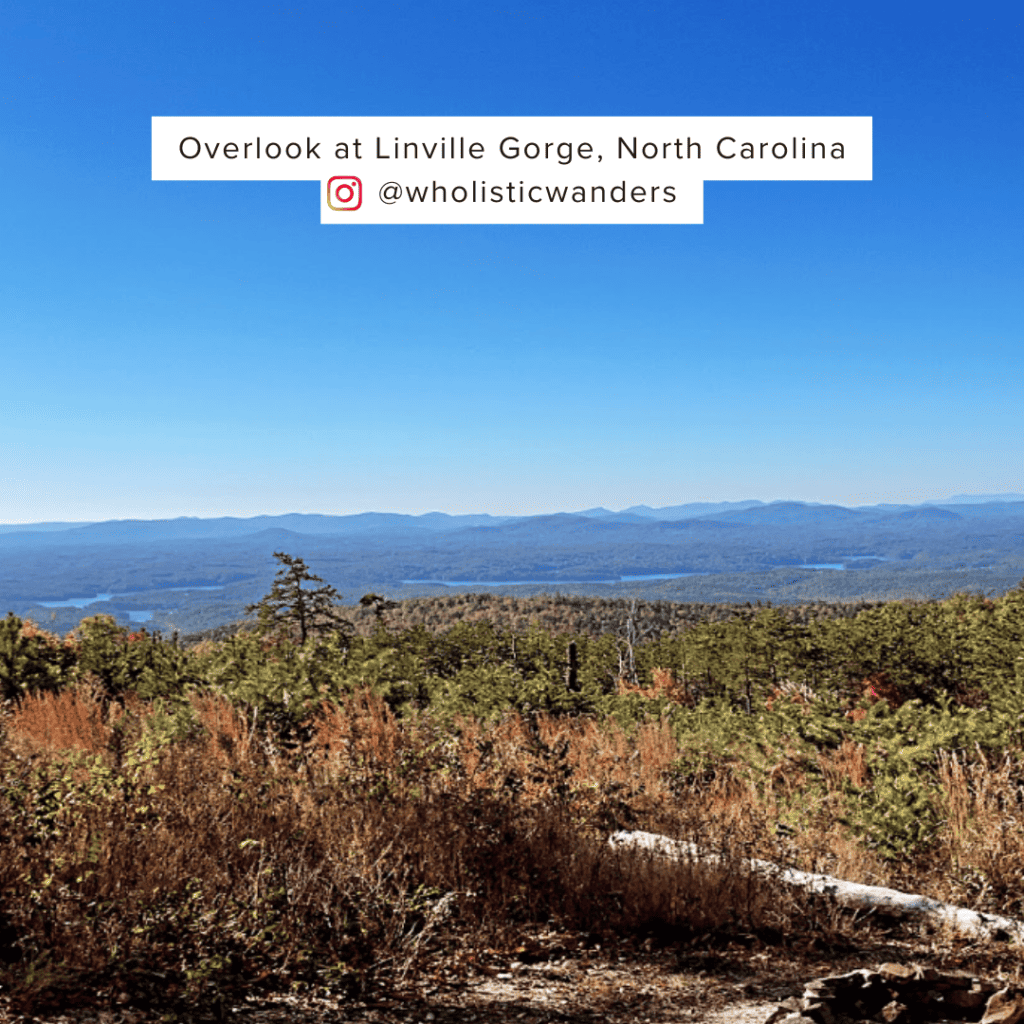 The camping in this area is AMAZING, but if you get rained out or need a break from the van or tent, check out AirBnBs in the Hendersonville, North Carolina area. 
Hendersonville, North Carolina
Downtown Hendersonville is an adorable area to grab a bite to eat or hit up a brewery; there's often live music. It's approximately 25 miles south of Asheville, and it's easy to miss if you're focusing on the Pisgah area. 
One of my favorite trails to hike and see waterfalls are in Dupont State Forest; High Falls, Triple Falls, and Hooker Falls. These hikes are pet and family friendly; check out All Trails for a detailed guide.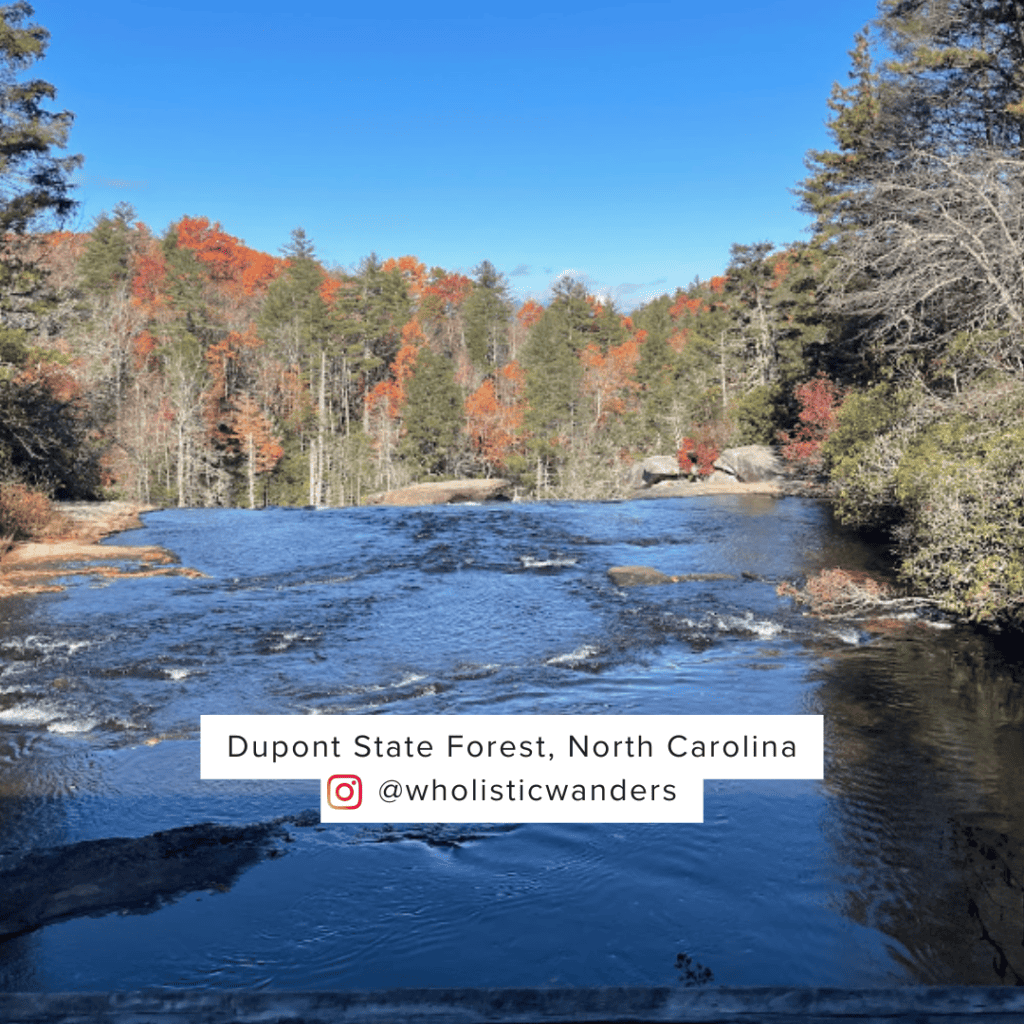 Banner Elk / Blowing Rock North Carolina
Banner Elk has some of my favorite morning hikes that are short enough to bring your cup of coffee up onto the mountain and watch the sunrise.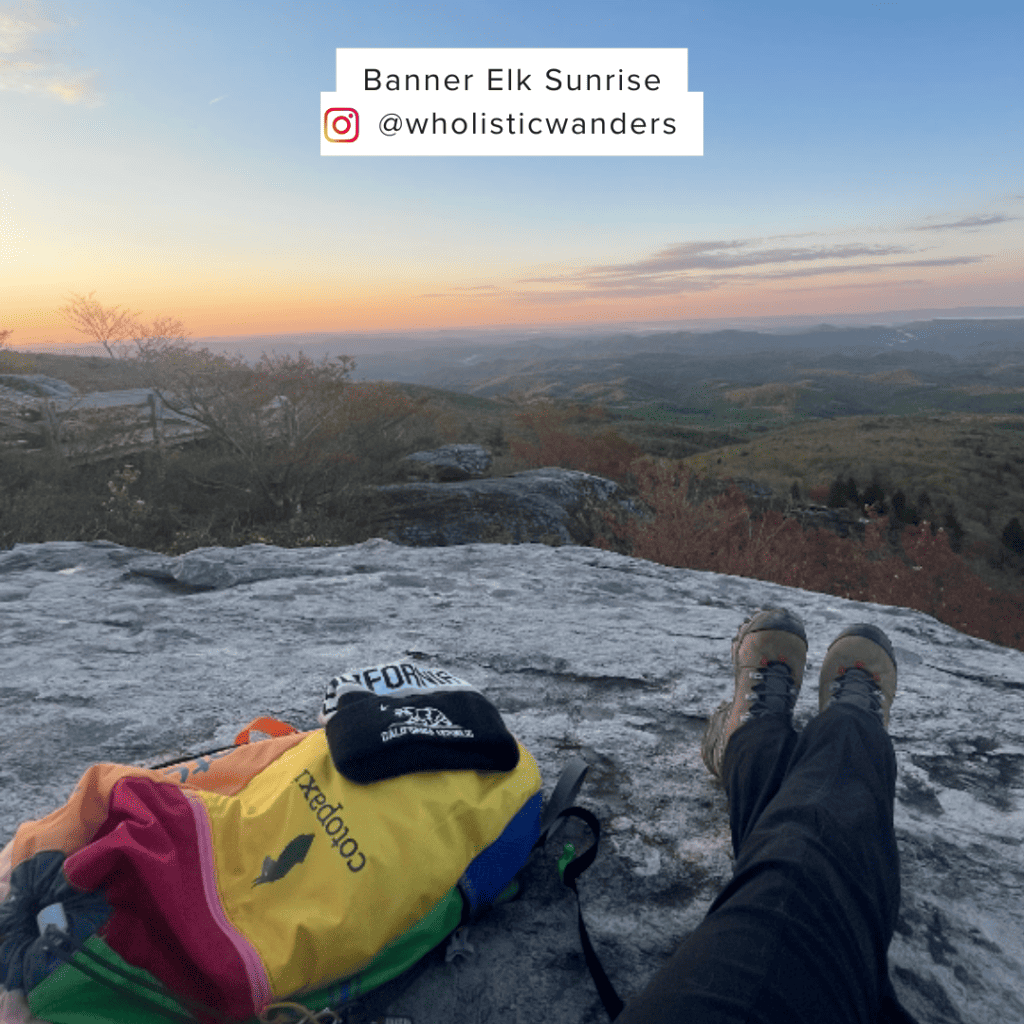 Blowing Rock has such a cute vibe year-round; it's one of my favorite places to grab a bite to eat, walk around the town, and find a brewery to hang out at.
I found a sweet little AirBnB and had one of the best stays I've ever had in the area. The hosts live on the property and are very welcoming. The house has outdoor speakers, so you can listen to music while you sit around the bonfire.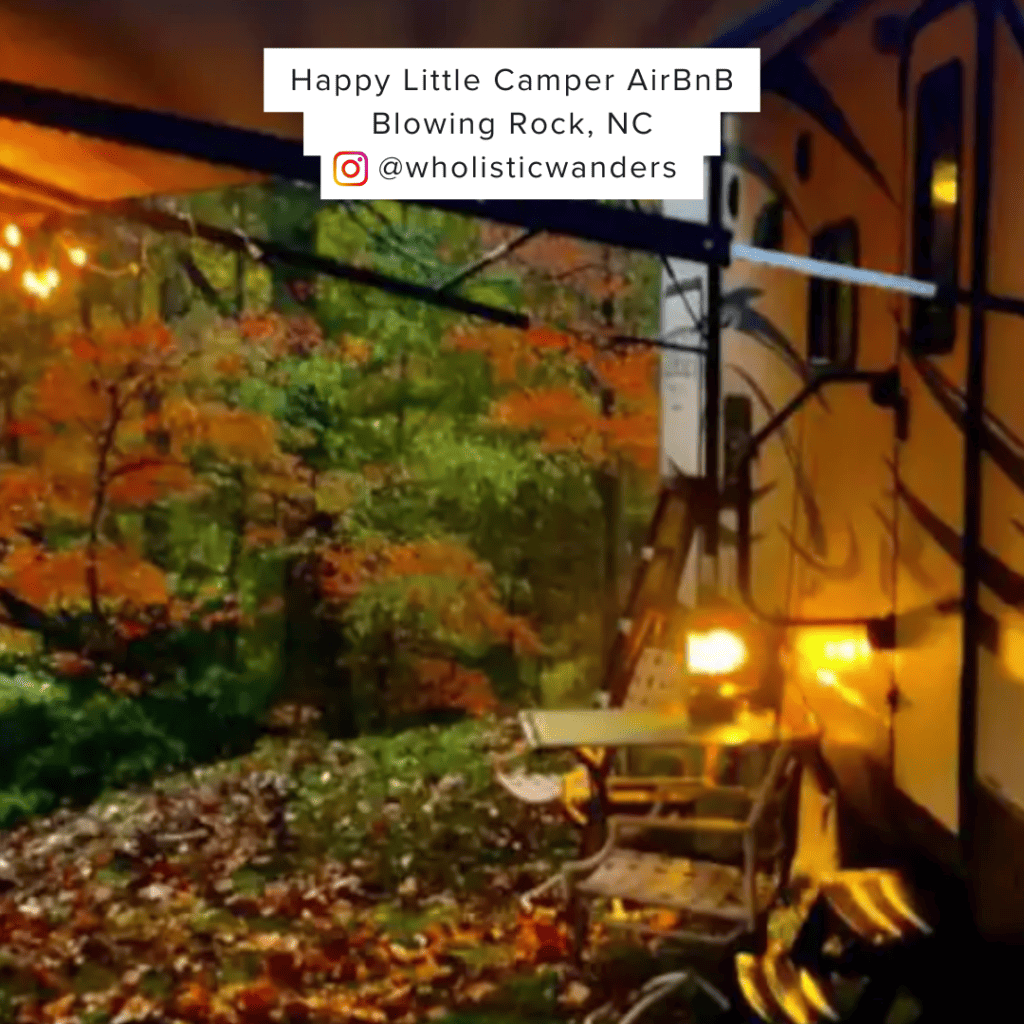 They also had a huge, fluffy white dog that hung out with us and played during our stay. It was an incredible stay, and it snowed while I was there, so I got to sled down a few hills in the area after the snowstorm. The camper was spacious and had plenty of room and heat during the winter. Check out all of the amenities on the vacation rental listing.
The Appalachians
I haven't visited the Appalachians from Pennsylvania down through Virginia in a long time. I hope to get back there someday and check a few places out. I have family in the area, and the pictures they post this time of year are stunning. Most of these highlights are from the Laurel Highlands area, but if you're starting in or around Pittsburgh, check out the highlights on the GAP website. The GAP, or the Great Allegheny Passage, is a bicycle trail, but all of the scenic stopovers are accessible on a road trip, too. 
Here's my shortlist for 'Must See' in the Laurel Highlands: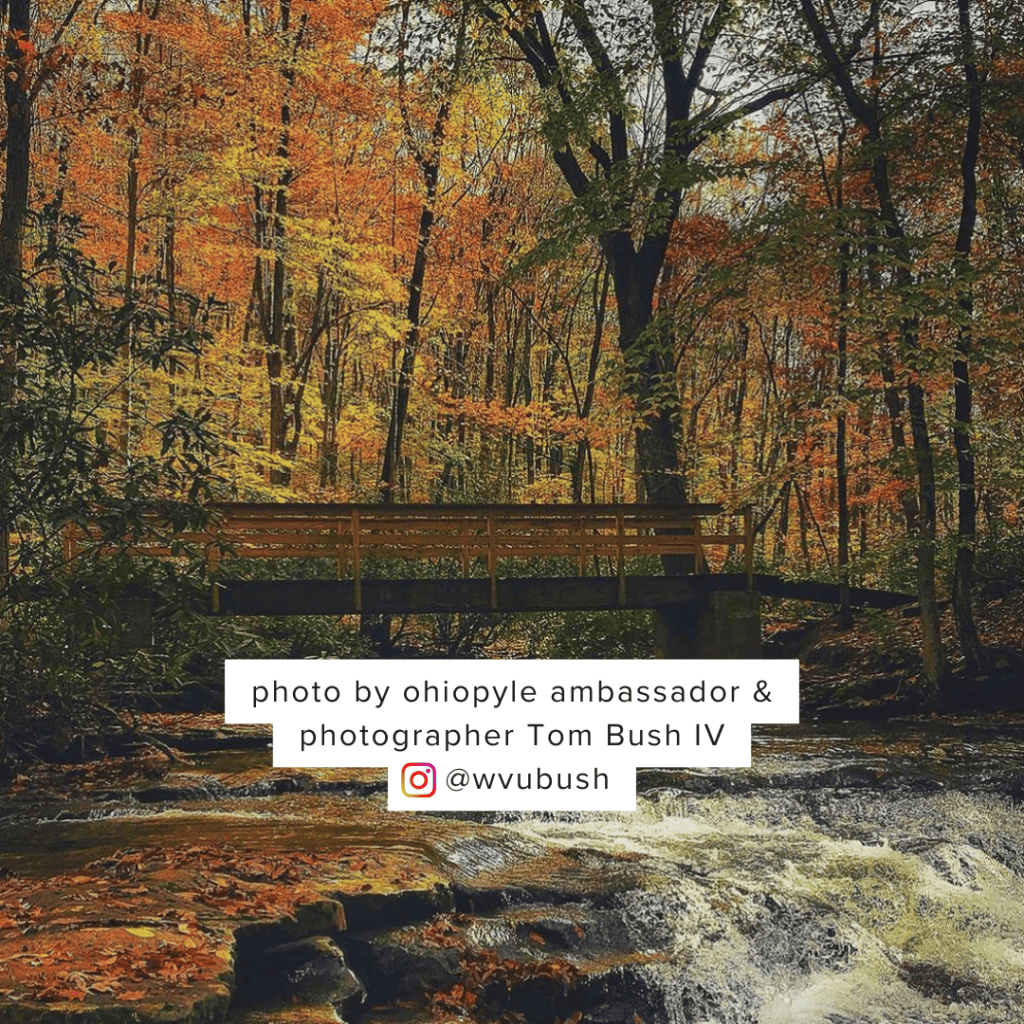 Fallingwater, a Frank Lloyd Wright house built in the mountains above a waterfall. 
Seven Springs Ski Resort I've heard it's a fun place to hang out if you need an overnight break from the road or want to hit a restaurant or bar. Most of the short-term rentals are available as vacation rentals year-round; you don't have to wait for ski season.  If you have a van or a camping rig, check with the main office about parking. They may have a lot designated for RVs and vans, but it's probably not right outside of the condo complex.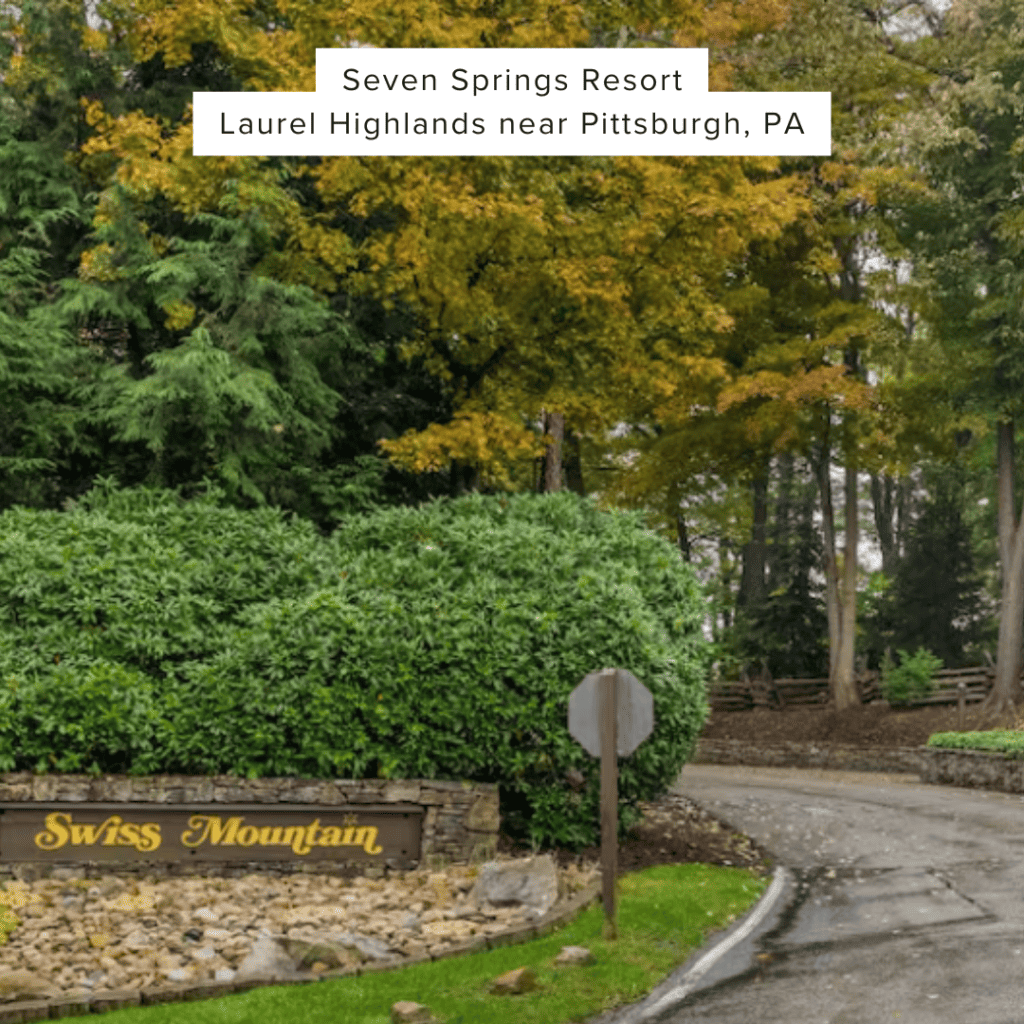 Neighborhood Entrance to Rustic Retreat VRBO in Seven Springs
If you prefer to skip the ski resort in favor of a more private place to meet up with friends or family in the area, the Willow House Cottage has great ratings and offers plenty of privacy and parking.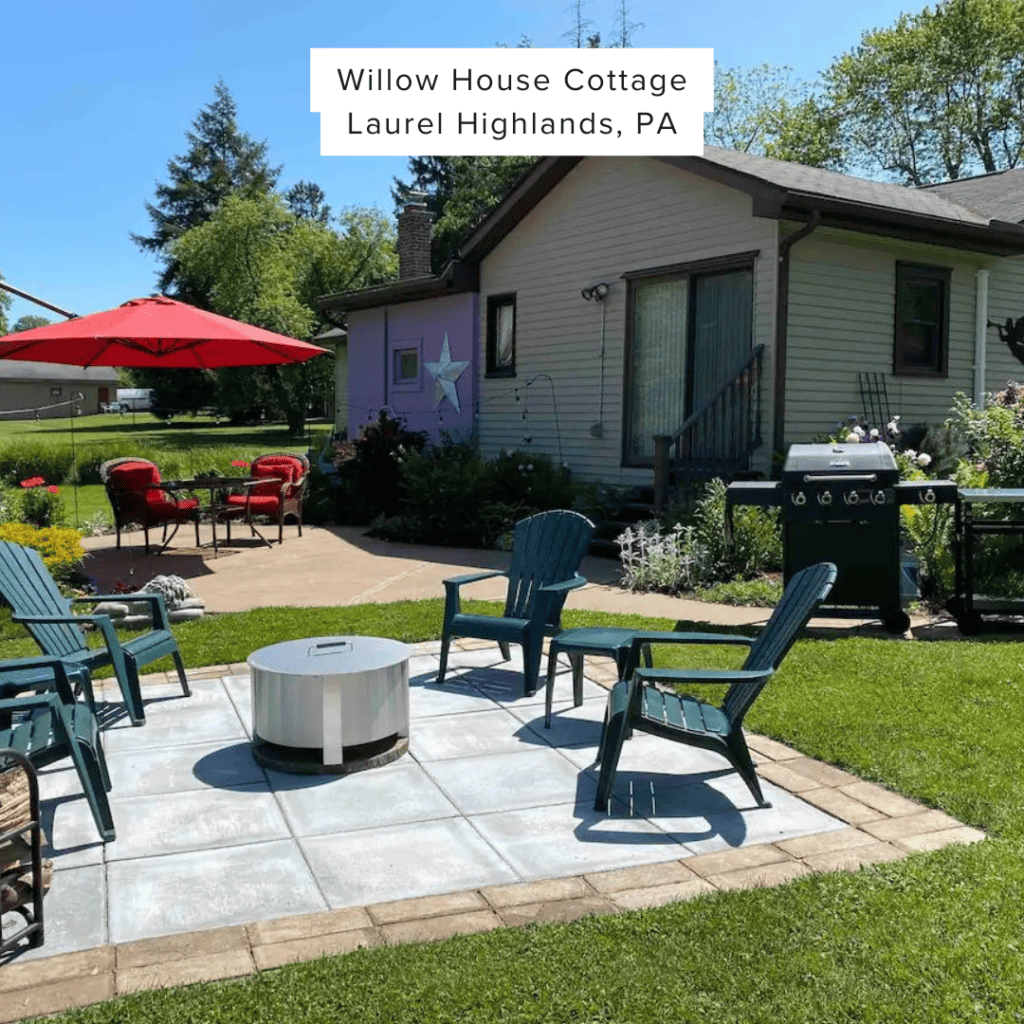 What's on YOUR travel bucket list this year? Tag me in your Instagram comments, I'd live to see your travel plans and adventures!
Are you a vacation rental agency or owner? Click here to sign up for exclusive promo opportunities: 
Coming Soon: Exploring Tennessee