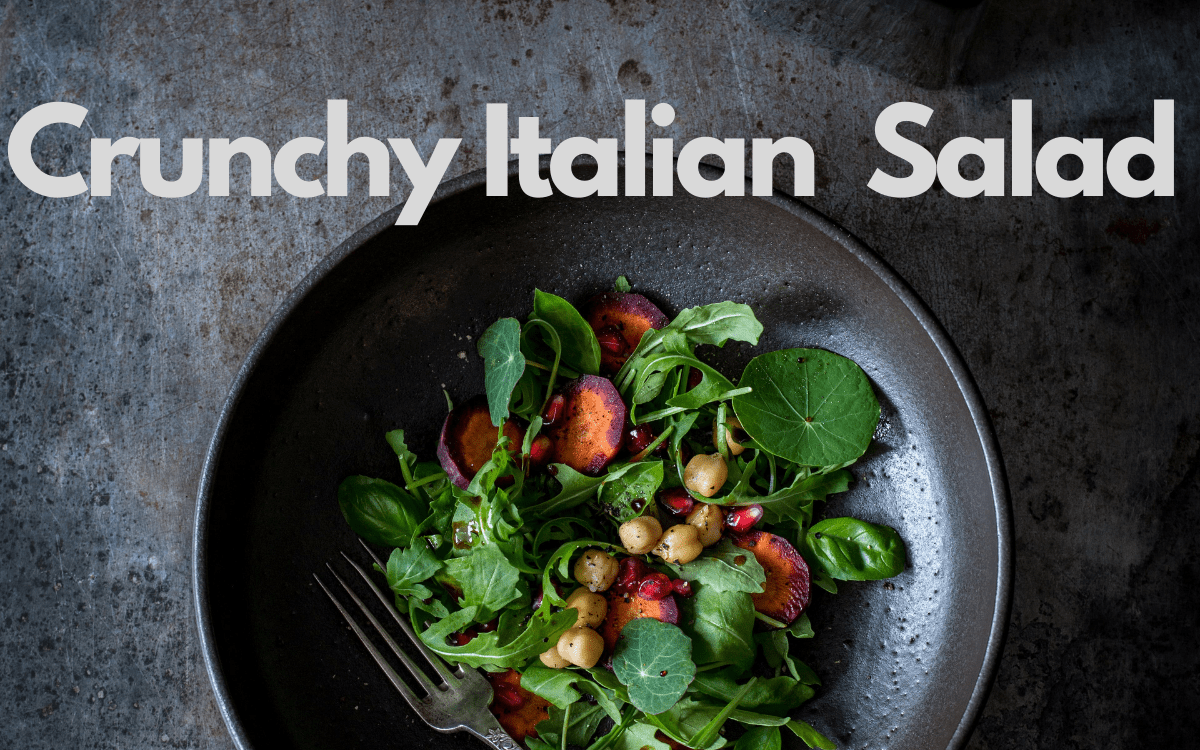 Arugula – 1⁄2 container (2.5 oz)
Organic Spinach – 1⁄2 container (2.5 oz)
Broccoli – 1 head
Organic Cherry Tomatoes – 6 whole
Garlic Cloves – 3
GOOD PLANeT: Plant-Based Parmesan Cheese – 1⁄4 cup
Raw, Unsalted, Sliced Almonds – 1⁄4 cup
Distilled Vinegar – 1-2 tbsp
1⁄2 container (2.5 oz) of arugula
1⁄2 container (2.5 oz) of organic spinach
1 head of broccoli, chopped without stems
6 sliced halves of cherry tomatoes
3 garlic cloves, peeled & diced
1 tbsp of hemp seed hearts
1 tbsp of sunflower seeds
1 tbsp of chia seeds
1⁄4 cup of raw, unsalted, sliced almonds
1⁄4 cup of raw, unsalted walnuts
1⁄4 cup of raw, unsalted pecans
1⁄2 tsp of garlic powder
1⁄2 tsp of Himalayan pink salt
1⁄2 tsp of ground black pepper
1-2 tbsp of distilled vinegar
1 tbsp of cold-pressed, extra virgin olive oil
1⁄4 cup of plant-based parmesan cheese
Mix with CLEAN, WASHED hands!
Benefits & Substitutions:
Arugula is rich in Vitamin B & Foliate. Folate is essential because it aids in the production of red blood cells & serotonin. This nutrient also helps prevent diseases such as diabetes, depression, & heart disease.
Feel free to swap to an all arugula or spinach base, or even try some kale! Keep in mind, the darker the leaf, the better!
Nuts are a good source of heart-healthy monounsaturated fats as well as protein. It has been shown that by swapping typical snacks for nuts, you can improve how your heart responds to mental stress.
Nuts (optional) – If you have a nut allergy, feel free to eliminate this ingredient or substitute it with another variety of seeds! If you would prefer a different type of nut as opposed to almonds, try swapping them for raw, unsalted walnuts, cashews, or pecans! Again, make sure whatever items you swap out are equivalent to the amounts provided in the recipe above!
Spinach is full of nutrients like iron, folate, calcium, & Vitamins E & K. These are all extremely good for brain health & offer protection from things like dementia in older adults.
Feel free to swap to an all arugula or spinach base, or even try some kale! Keep in mind, the darker the leaf, the better!
Garlic can enhance the production of serotonin, a brain chemical responsible for signal transmission & mood regulation. Raw garlic also contains allicin, which is believed to have antibacterial & anti-fungal properties.
A higher intake of tomatoes has shown a decrease in many cancers, prostate cancer in particular. Tomatoes are also full of lycopene, a compound that helps with inflammation & blood clotting.
Vinegar could be a potential treatment to slow the progression of diabetes. Vinegar also helps with weight control by increasing satiety, a sense of fullness & satisfaction: the opposite of hunger.
Raw or steamed broccoli are the best ways to attain all or most of the nutrients. It is a good source of fiber aiding in digestion & is shown to help slow mental decline in older adults.
Pure olive oil contains Polyphenols that help remove the effects of proteins linked to Alzheimer's disease & have also been shown to help with learning & memory. Make sure the olive oil is pure & has not been cut with any other oils.
Himalayan pink salt is believed to be the healthiest of all types of salt & is one of the purest salts available. It is full of elements, some of which are minerals valuable to your body's functions, including manganese, phosphorus, potassium, & iron.
For this recipe, I use hemp seed hearts, sunflower, & chia seeds, raw, unsalted walnuts, & pecans, garlic powder, Himalayan pink salt, black pepper, & cold-pressed, extra virgin olive oil from Thrive Market. Thrive Market has a variety of healthy alternatives. I order a bulk of seasonings, dressings, snacks, & other healthy options; they also have a membership that helps save money on each item by providing them at discounted prices! The best part? It's delivered right to your door!
For this recipe, I use GOOD PLANeT: Plant-Based Parmesan Cheese, which is dairy, gluten, & soy-free, + more! If you prefer another type of cheese, GOOD PLANeT has other options including mozzarella, & cheddar; you could even use pasteurized goat cheese or another dairy-free cheese! Before choosing any product, a good rule of thumb is to look for products with five ingredients or less; if you can't say or spell the ingredient listed on the label, you probably shouldn't be putting it into your body!
Remember, some of our bodies can process dairy, and others can't. It is your job to observe how your body is feeling and decide whether dairy should be included or eliminated from your diet. Personally, I avoid dairy; however, look for whole and pasteurized if you decide to consume it!
Organic Pasture-Raised Chicken
Add in a protein like an organic, pasture-raised chicken breast!
Organic pasture-raised chicken is an excellent source of vitamin B5 & tryptophan, which helps relieve stress. Chicken is also very high in magnesium, which can help to alleviate PMS symptoms.
Get creative & have fun with this recipe! Figure out what you enjoy & what works best for your body! Listen & observe how your body feels before, during, & after a meal – this will help bring awareness to what you consume & the effects different foods have on your body.
When you make this recipe, share yours on social media & tag @wholisticwanders to be featured!
Stay up to date with all my upcoming recipes, and don't forget to grab your FREE PDF downloads below!
Enter your email below to gain immediate access and download all of my free recipe guides to kickstart your health and wellness journey!